Quotes from reviews:
News from Berlin
[translation of Bericht uit Berlijn by Otto de Kat]
'... a compelling portrait of love, loss and regret, lucidly translated by Ina Rilke.'
- Lucy Popescu, The Independent, December 2013 [read the full text here]
'... ably translated by Ina Rilke — to whom a considerable proportion of credit must be due — the author considers the horror of displacement and dislocation, and, without passing judgement, the notional aspect of free will.'
- Billy O'Callaghan, Irish Examiner, February 2014 [read the full text]
'A masterclass in how less can be more, packed full of atmosphere, emotion and philosophical debate.'
- Kathy Stevenson, Daily Mail, January 2014 [full text]
'... a master of the impressionistic literary brush stroke.'
- Roger Cox, Scotland on Sunday, January 2014
Betrayal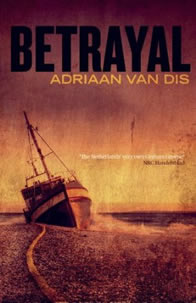 [translation of Tikkop by Adriaan van Dis]
'...excellently translated from the Dutch by Ina Rilke'
- Leon de Kock, The Sunday Independent, November 2013
'Although Adriaan van Dis is a Dutch author of some repute, Betrayal is only the third of his novels to appear in English. I picked it up at the Edinburgh Book Festival on the strength of its translator, Ina Rilke, who has previously allowed me access to Dutch writers such as Otto de Kat and W. F. Hermans...'
- 1streading's Blog
'Betrayal is a scathing account of post-apartheid South Africa where violence, fear and hatred lurk at every corner and the virtues of democracy appear to lie far-off in the future.'
- Booktrust, October 2013 [read the full text here]
'…reveals a novelist at the top of his game, with a flair for characterisation and sparse but descriptive narrative.'
- Clare Dight, The National, September 2013 [full text]
The Black Lake
[translation of Oeroeg (1946) by Hella S. Haasse]
(nominated for the Best Translated Book Award 2014; for an excerpt, see the White Review)
'particularly well rendered in Ina Rilke's marvelously nuanced translation'
- Madeleine LaRue, Asymptote, October 2013 [read the full text]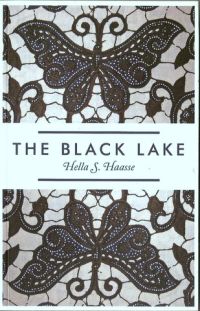 The Tea Lords in particular is a masterpiece of colonial literature. But The Black Lake is every bit as distinguished, composed with intense concentration, a cruel heart-breaking climax and a brave, passionate coda.
- Paul Binding, Times Literary Supplement, December 2012
The translation is as fresh and as current as any Booker nominee ...
- Thomas Quinn, Big Issue, December 2012 [read the full text - you'll have to scroll down a bit]
This fresh and vibrant translation is an event worthy of a wholehearted welcome.
- review in New Internationalist, December 2012
The Black Lake is small, and it is perfect ... a book that truly breathes ... Ina Rilke's immaculate translation very cleverly keeps Indonesian words for ricefields or fish paste or houseboys so we can't forget we are in an unfamiliar, and very specific, other world. [read the full text ]
- MIchael Pye, The Scotsman, November 2012
When it was first published in 1948, Hella S Haasse's debut alerted Dutch readers to the consequences of their continued colonial presence in Indonesia. Charting the friendship between the son of a Dutch settler and a local boy this understated novella wears its message and metaphors lightly.
- Emma Hagestadt, Independent, October 2012 [read the full text]
Julia
[translation of Julia by Otto de Kat]
(listed among books of the year in Times Literary Supplement, December 2011)
Beautifully translated by Ina Rilke ... Julia is a veritable work of art. [read the full text]
De Kat's slender novel provides not so much a portrait of Julia herself as a profound sense of the lasting impression she makes on the gauche foreign protagonist Christiaan Dudok during the brief period of his employment in Lübeck during the Third Reich. What is striking in this novel is de Kat's use of the Dutchman's slightly distanced perspective to pinpoint what was most unsettling about this time: through him we register the terrible energy and torpor of a moment when it seemed impossible for ordinary Germans to stop the march or step out of line, and yet unconscionable for them not to try.
- Madeline Clements, Times Literary Supplement, December 2011
Julia is the impassioned articulation of a profoundly tragic vision of life, grounded in detailed knowledge of modern history and compassionate awareness of nature. De Kat's ambition of theme is served by astonishing tautness of construction and spareness of language, beautifully rendered by Ina Rilke. And, most movingly, the novel offers us glimpses of uncompromising virtue, not always in expected places.
- Paul Binding, The Independent, December 2011 [read the full text]
Julia is an elegiac, poetic lament for a life lived wrongly in the shadows of a terrifying time in German history.
- Hilary Claire O'Hagan, The National, December 2011 [read the full text]
Tight, taut and tense in places. A beautifully told tale. Highly recommended.
- The Bookbag, November 2011 [read the full text]
The Foxes Come at Night
[translation of 's Nachts komen de vossen by Cees Nooteboom]
listed among 'favourite fiction of 2011' in Financial Times and 'best books of the year' in Times Literary Supplement, December 2011)
... It is melancholy, but there is conviction in the modest approach that renders this artful work of fiction both wise and beautiful. It is elegantly translated from the Dutch by Ina Rilke.
- The Literary Review, October 2011
The Foxes Come At Night, admirably translated by Ina Rilke ...can be read either as a coda to previous work, or as an introduction... The outstanding characteristic of his writing is its elegant intelligence. .. [he] forces his readers to reflect on what is being said, and to take up their part in the work: for him, literature is a collaborative effort.
- Alberto Manguel, The Guardian, July 2011 [read the full text]
A tone of gentle irony ebbs and flows through the work; Nooteboom has been well served by the translator Ina Rilke.
- Eileen Battersby, Irish Times, July 2011 [read the full text]
Nooteboom's short novels are exquisite toys for the broken-hearted...As with singing the blues, the articulation of pain brings its own degree of relief.
- Jonathan Gibbs, The Independent, July 2011 [read the full text]
Nooteboom's prose – adeptly translated by Ina Rilke – has the precision of poetry.
- Wayne Gooderham, Time Out, June 2011
If Nooteboom was a scent, he'd be a splash of cologne, a puff of cigar smoke, the comforting whiff of old leather bindings in a club library. Few writers exude worldliness like this Dutch stylist. It's as if he has one eyebrow perpetually raised, not in judgment but in recognition of life's essential ridiculousness.
- Adrian Turpin, The Financial Times, June 2011 [read the full text]
... his crisp, resolute prose mirrors his attitude to the past... Brave, phlegmatic, a little chilly, Nootenboom's stories are oddly comforting.
- Colin Waters ,The Herald, 26 June 2011
The Tea Lords
[translation of De heren van de thee by Hella S. Haasse]
Hella Haasse's The Tea Lords stands in a Dutch tradition which includes Multatuli's seminally shocking Max Havelaar (1860) and the work of Louis Couperus (1863-1923). Translated into graceful prose, this morally challenging work, constructed from documents and letters, has already become a novel by which others, inside and outside its tradition, can be judged
- Paul Binding, The Independent, January 2011 [read the full text]
... a magnificent box of insights into human transience and the unavoidable shapes life can take ... the most humane sort of biography, in which the writer inhabits every emotional recess and significance ... a graceful, marvellously achieved improvisation that only a novelist of the greatest imagination and sympathy could have written.
- Julian Evans, The Guardian, December 2010 [read the full text]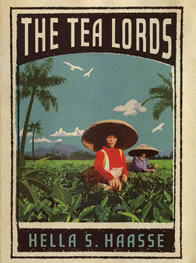 Hella S Haasse's atmospheric historical novel receives an elegantly idiomatic translation from Ina Rilke.
- Adrian Turpin, Financial Times, December 2010 [read the full text]
The setting is for English-language readers agreeably unusual, for few of us know much about the Dutch colonial experience in what is now Indonesia... Haasse writes with great sympathy and understanding of colonial life. The Dutch were marginally less racist than some other imperial powers - intermarriage with the subject peoples was quite common, and children of mixed race were usually, though not always, brought up as Dutch ...The large cast of characters is convincingly displayed and deftly manipulated. The evocation of Java is vivid and full of feeling... all those who still like the novel as "a good read" in which to immerse themselves will enjoy it, especially since the translation by Ina Rilke reads well and is properly unobtrusive.
- Allan Massie, The Scotsman , November 2010 [read the fullt text]
Haasse effortlessly combines an evocation of the plantation's heady, lush vegetation with her articulation of the growing distance between man and wife. And her aptly chosen metaphors (Jenny's unwillingness, for instance, to perform the "clinging-ivy sort of role" her husband so desires) are all skilfully conveyed in Ina Rilke's translation. The Tea Lords is a novel about men and their love for their land, about sibling rivalry, and about a lifelong attempt to occupy a place of honour among one's illustrious heritage. It is also a powerful portrait of one man carving out his autocratic rule as the "King of the Preanger".
- Lucy Scholes, , November 2010
Eline Vere
by Louis Couperus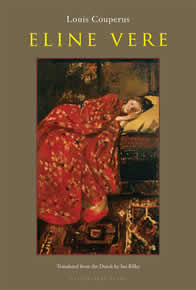 Ina Rilke's fluid, natural translation is a joy to read...
- Hugh Iglarsh, Newcity Lit, January 2011 [read the full text]
With this "novel of The Hague", Couperus produced one of those beautifully composed, old-style realist novels that present an entire society to us while simultaneously questioning its values. If you enjoy Tolstoy or Trollope, you really should try Ina Rilke's new translation of this superb, albeit too little-known book...
Louis Couperus was only 26 when the novel was first published, but already he handles his many characters with masterly ease and keeps his prose smooth, light and flowing: Ina Rilke's translation cannot be praised highly enough.
- Michael Dirda, Wall Street Journal, July 2010 [read the full text]
She's been in the rare books room for far too long, locked away behind a fusty old translation; it's past time to welcome her back, bright and alive in Ina Rilke's new version. We might also welcome back, a bit conditionally, her creator, Louis Couperus – a Dutch fop, of all things, a dandy who wrote wonderfully about the small things that add up to a person's fate, who can take you away to a small circle in a small town like The Hague of 100 years ago and keep you fascinated. He also makes you shiver and breaks your heart, but we'll get to that. [read the full text]
- Michael Pye, The Scotsman, April 2010
... For its roomy, chatty descriptions of life among the moneyed classes, it is a "Buddenbrooks avant la lettre", for its restless heroine, trapped by social obligations, it's a Dutch Madame Bovary... in Ina Rilke's smart new translation, it anticipates the questions that would become so important for women in the decades to come: no longer content in a purely domestic world, what were they to do with themselves?
- Ben Moser, Harper's Magazine, October 2010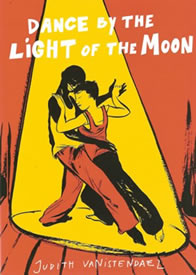 Dance by the Light of the Moon
by Judith van Istendael
Dance by the Light of the Moon, a graphic novel originally published in Dutch under the title De maagd en de neger, is a love story inspired by the author's relationship with a Togolese political refugee.
Nominated for the prestigious Angoulème Festival Grand Prix, Vanistendael creates comics 'about life as it really is'.
"Ahem," begins Sophie's father doubtfully. "He's not Turkish is he?" Sophie's new boyfriend Abou is certainly not Turkish – he's an asylum-seeker from Togo. Vanistendael wrote this "semi-autobiographical" graphic novel in response to a short story in which her father wrote about her relationship with a Togolese refugee.... Darkness hovers behind the expressive figures, but there's a great deal of hope and humour here, in Sophie's family's clumsy kindess or a comical smooch on a park bench. Translated from Flemish, this memoir provides a refreshing counterpoint to the hot air that gusts up whenever immigration is mentioned.
- James Smart, the Guardian, October 2010
Shutterspeed
[translation of Sluitertijd by Erwin Mortier]
Joris thinks of the father he lost in infancy primarily in terms of his churchyard grave, marked by a dusty "slab of unpolished Belgian bluestone"... He knows next to nothing about the man's mode of life or why he died young, even though Stuyvenberghe, the little rural Flemish community in which he lives, is always buzzing with gossip... The novel's dominant image is the camera, with its ability to give our casual or light-hearted antics a significance, and a permanence that can illuminate posterity itself. Ina Rilke's translation catches superbly the novel's constant subtle evanescence of attitudes and moods.
- Paul Binding, Times Literary Supplement, November 2007
"Fever liquefied the days. I fancied I could smell ether or carbolic acid. I fancied I heard wheelchairs rolling squeakily down a hallway long ago, in some castle or other full of nymphs in winged head-dresses and wards with row upon row of dazzling white beds in which the sick lay wrapped in sheets like caterpillars in silken cocoons." These lyrical, dazzling words are taken from Erwin Mortier's novel Shutterspeed, published in the UK by Harvill Secker. Or rather, they are taken from Ina Rilke's translation of Erwin Mortier's novel Shutterspeed, for it is Rilke's painstaking work that allows non-Dutch, English speakers to revel in Mortier's exquisite prose.
- James Smith, Booktrust.org.uk [read the full text...]
The Darkroom of Damocles
[translation of De donkere kamer van Damocles by W.F. Hermans]
shortlisted for the Oxford Weidenfeld Prize in the U.K. and the Best Translated Fiction Award in the U.S.
...the Occupation, with its moral reversals ...its imposed need for disguises, untruths and assumptions of alien identity, provides the perfect setting for Hermans to exercise his disillusioned view of human nature, his refusal of befogging idealisms… Hermans' fine novels – long withheld from translation by his own proscription – burn with passionate feeling for humanity. To read this novel in Ina Rilke's sensitive, supple English is a literary experience of the rarest kind.
- Paul Binding, The Times Literary Supplement, June 2007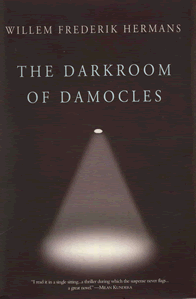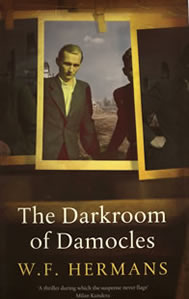 ... the world really needs W.F. Hermans… Milan Kundera understands the way he's literal and fantastic all at once, how he gets to the extraordinary by way of flatlands and dry prose… John le Carré was an early fan of his brilliance … the man is bleak, hilarious, angry, ruthless and plain. He's as alarming as a snake in the breadbin…Hermans' dry, exact prose – brilliantly translated by Ina Rilke- makes us look through an ordinary window at an entirely extraordinary world. What starts as a thriller ends up as a metaphysical shock that will bring you to tears...
- Michael Pye, The Scotsman, June 2007

It is wartime and Holland is occupied by the Germans. Life drags on for Osewoudt ... Everything changes with the arrival of Dorbeck, who is his double, only dark-haired and flamboyant. The theme may not be all that new, but the great post-war Dutch writer WF Hermans, author of the classic Beyond Sleep (1966), takes it and spins a deadly serious, quasi-comic surrealist yarn, brilliantly well translated by Ina Rilke, who ensures no nuance is lost, keeping every reader as bewildered as the Everyman anti-hero... Kafka meets Walter Mitty with the pace of an Ionesco play, as Osewoudt, who is keen on judo, falls under the spell of the enigmatic Dorbeck... Before long, the mild-mannered Osewoudt is behaving like a spy with romantic tendencies and has found a use for his boyhood judo. The story is thriller-like, fuelled by bizarre happenings and red herrings, all very much now-you-see-or-perhaps-you-don't-or-perhaps-it-never-happened-at-all.... This is a daring, difficult, often astonishing and always entertaining work from a European master. First published almost 50 years ago, it remains fresh, unsettling, and astute. Perhaps Dorbeck is the devil, or maybe Osewoudt is, or perhaps Hermans is really exploring the nature of truth itself? Read this book, overseen by Kafka, and then try to forget it. You won't.
- Eileen Battersby, The Irish Times, June 2007
Beyond Sleep
[translation of Nooit meer slapen by W.F. Hermans]
The obstinate anti-human character of the land is marvellously caught, in a wealth of kinaesthetic detail, and yet there is beauty here: above all in the majestic cone of Mount Vuorje. (...) In Ina Rilke's lively and graceful translation, his novel does what so few do: it makes one see and feel life afresh.
- Paul Binding, The Independent, July 2006 [read the full text]
There's a cold moment when you open a book that an entire nation officially loves. It can't be quite that good, you think... when a book is approved as safe in so many schoolrooms, how can it possibly still be alive? ... forty-one years of being lodged in the Dutch canon have done it no harm at all; it's as bright and black as anything contemporary. It has the energy and ruthlessness of farce and a terrifying deadpan style... The style itself is a kind of trick. The prose starts out flat, but then you realize you're caught in a forward rush that moves very much like anger. The repetitions become a kind of incantation... Hermans also takes nice, heartfelt revenge on the "dull, stodgy and petty-bourgeois Dutch"... His Dutch can't be easy to translate— it's both demotic and mannered—but Ina Rilke's version lets us into the novelist's mind, opening a strange new window on the world (which is what very good translation can do).
- Michael Pye, Bookforum, June 2007 [read the full text]
In the original Dutch, Hermans's prose is bracingly lucid and straightforward, justifying his reputation as a champion of unadorned style. Ina Rilke's translation is fluent and finds clever solutions to tough challenges ... but overall the tone is more formal, more prim than it should be... Still, the protagonist's increasingly febrile determination is well conveyed, and the numerous humiliations of travelling ill-provisioned in a hostile landscape are detailed with satisfyingly grisly care. In the final analysis, it is the relative slightness of this novel, rather than anything lost in translation, that may cause the uninitiated reader to wonder why Hermans has been hailed as one of the greatest postwar European writers. Beyond Sleep is an engaging yarn once it hits its stride, intermittently thought-provoking, frequently funny, well worth investigating. But there are darker, stronger Hermans works still waiting for their chance to cross the Channel.
- Michel Faber, The Guardian, July 2006 [read the full text]
Dutch complacency, Dutch provincialism, Dutch reluctance to face the big questions in life: the Dutch novelist Willem Frederik Hermans disliked many things about his native land. As a (non-Dutch) character observes in Beyond Sleep: "If an entire population specialises, generation upon generation, in surviving in a country that is strictly speaking the domain of fish, then those people will end up inventing a special philosophy of their own, in which the human dimension is totally lacking! A world view that amounts to keeping dry and making sure there's nothing fishy going on!" ... Stuck in their tents as the rain pours down, Alfred and his Norwegian companions talk of life, death, God and meteors: big questions of the kind good Dutchmen avoid. The grim absurdity is redeemed by the sheer oddity of narrative perspective.
- Ian Brunskill, The Times, July 2006 [read the full text]
Mr Muo and his Travelling Couch
[translation of Le complexe de Di, by Dai Sijie]
Mr Muo is a curious character, both personally intriguing and fictionally puzzling... "bereft of charm and good looks, thin and scrawny, a mere one meter sixty-three in height, with an unruly shock of hair, a slight squint and eyes that bulged behind thick lenses". Why has Dai chosen to make his hero like this? If a western writer were to employ such a character, they would be accused of racial stereotyping. The decision is either highly calculated or extremely foolish... the novel is definitely not realist. But then what is it?
- Toby Litt, The Guardian, June 2005 [read the full text]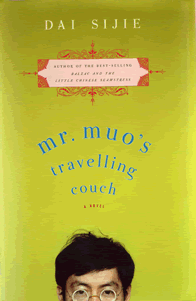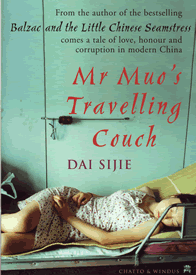 If there's a fly in the professional ointment, it's Muo's virginity. "How can you discuss psychoanalysis if you've never made love?" a blind Parisian poet rails at our hero not long before his journey home. But he's a man on a mission: To free his beloved, Muo needs to procure a virgin for an evil judge in exchange for clemency. He sets off, a traveling shrink on a bicycle with a banner flying above his head... in red ink, "INTERPRETER OF DREAMS" followed by "PSYCHOANALYST RETURNED FROM FRANCE and SCHOOLED IN FREUD AND LACAN." His fee is ... sometimes waived altogether if it means more referrals, more nubile candidates.
- Elinor Lipman, The Washington Post, June 2005 [read the full text]
Elegantly translated from the French by Ina Rilke, Dai's account of the attempt to satisfy Judge Di's hunger for a woman's "essence of yin" is enlivened by a cast of characters whose stories merge sharp political commentary with the fanciful eccentricities of a fairy tale. One rare (and particularly tempting) virgin is a professional embalmer, the 40-year-old widow of a homosexual who committed suicide after failing to consummate their marriage. She tells Muo about other unusual characters, like the hapless Communist official who can never ascend the party ladder because he suffers from hemorrhoids and thus is unable to sit still for endless games of mah-jongg with his superiors.
- Christopher Atamian, The New York Times Book Review, August 2005
The Girl from the Chartreuse
[translation of La petite Chartreuse by Pierre Péju]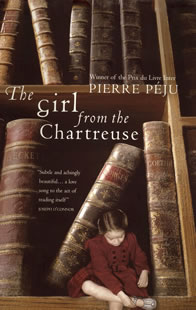 One wintry evening, Vollard the bookseller runs over a 10-year-old girl with his van. The opening section of Pierre Péju's novel follows their next 24 hours, as Éva clings to life. That such a story is not unbearable is due partly to the elegance of Péju's prose (served perfectly by his translator Ina Rilke), but also to the peculiarities of his two adult protagonists, Vollard and Éva's mother, Thérèse. ... Péju's real subject is literature itself... Péju treads a fine line between pretension and profundity, layering his text with many others from the Gospels to Becket and Borges, but his own words, weighed against theirs, are rarely found wanting.
- Nicola Smyth, The Independent, May 2005
The clarity and elegance of Péju's prose, impressively sustained by Ina Rilke's meticulous translation, convey a sequence of images that live off the page. Reading this book quickly becomes a physical as well as intellectual act: by reading the book, you collaborate in the story. It is also interesting to see the way in which what is very much a story of everyday agony created by a spilt second of ill timing also acquires the quality of fairytale at its most nightmarish.
- Eileen Battersby, The Irish Times, May 2005
My Father's War
[translation of Indische duinen by Adriaan van Dis]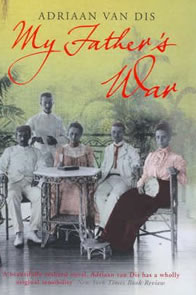 The sand dunes of Adriaan van Dis's native Bergen-aan-Zee dominate this novel, which was first published in l994 under the Dutch title Indische duinen (Indian dunes)... The narrator of My Father's War is burdened with bitterness; he feels that those who were brought back to the Netherlands from Indonesia were too often regarded as unwanted, best kept out of the public eye. ... Moreover, nearly all the "Hollander" families of Indonesia had indigenous ancestry, and, now in Europe, they were jeered at as "Indos", conspicuous for the non-Aryan colour of their skin and eyes. During their occupation of Indonesia, the Japanese had given preferential treatment to people of mixed race; on their return to the Netherlands, the formerly privileged were accused of collaboration, castigated as erstwhile traitors living at the taxpayer's expense. The Netherlands was much preoccupied with the question of collaborators -the dark shadowy presence of those who had helped the Nazis can be felt in this novel and the repatriates from Indonesia provided scapegoats.
- Paul Binding, Times Literary Supplement, 2004
My Fellow Skin
[translation of Mijn tweede huid by Erwin Mortier]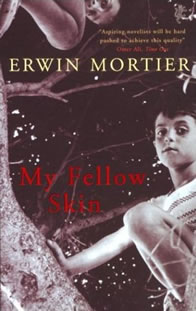 As in his earlier novel, Marcel, which dealt with a family structure of lies, myths and half-truths surrounding a dead "war hero" in the second world war, Mortier is interested in the relations between mystery and secrecy... This is a Bildungsroman which is related to much European literature from Proust and Mann onwards. It is very sparsely populated with things and incidents, but what there are are peculiarly unforgettable... This depends of course on the writing, and the quality of writing is not always easy to discern through the glass of translation. Mortier is fortunate in his brilliant translator, Ina Rilke, who appears to have picked up all the little theological and historical references, all the almost invisible linked motifs, and woven them into an English whose rhythms have an apparently easy clarity and subtlety. Between them they have made a clear and articulate work of art.
- A.S. Byatt in The Guardian, November 2003 [read the full text]
Marcel
by Erwin Mortier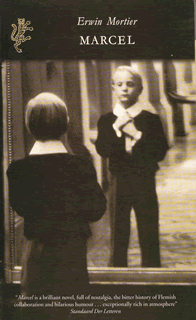 The hero of Marcel is dead and buried, far away from the book's Flemish setting and many years ago. Yet he is never far from the thoughts of the young narrator, his great-nephew, who has been brought up being told he is "Marcel to a tee". Marcel, we learn from conversations overheard and scraps of letters, was killed fighting for the Nazis in Russia. In 1930s England it was unusual for someone to be a member of the Fascists, but Belgium had the biggest Fascist party in pre-war Europe, mostly from the middle classes. Marcel is a highly original book, beautifully translated by Ina Rilke.
- C. R. Cecil, The Times Literary Supplement, February 2002
The two works of fiction I most enjoyed were both translated. Erwin Mortier's Marcel, translated from the Flemish by Ina Rilke, is about Belgian small-town mysteries and is blackly funny. Dai Sijie's Balzac and the Little Chinese Seamstress, translated from the French (also by Ina Rilke), about the re-education of Chinese youths, is unexpected and spikily told. I have never read anything like it.
- A. S. Byatt's choices for the TLS International Books of the Year, December 2001
Balzac and the Little Chinese Seamstress
[This translation of Balzac et la petite tailleuse by Dai Sijie won the Scott Moncrieff prize in 2002. It was on the New York Times bestseller list for 23 weeks.
The North Carolina Department of Public Instruction is using an excerpt in high schools for three academic years beginning spring 2010].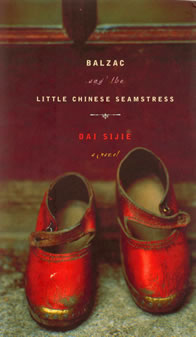 ... the tale of two city boys, sent to the provinces in 1971 during the Cultural Revolution, sounds like your standard-issue Chinese tract in fictive form. Yet make no mistake: This is a funny, touching, sly and altogether delightful novel...ironic and wistful...Though salted with wit and slapstick humor, Balzac and the Little Chinese Seamstress is basically a romance, a novel about the power of art to enlarge our imaginations, no matter what the circumstances... If one novel about Mao's China can be as terrific as this one, there must be others as well.
- Michael Dirda, The Washington Post, September 2001
Chairman Mao's Cultural Revolution was hardly a laugh a minute, but the semi-autobiographical Balzac and the Little Chinese Seamstress, by Dai Sijie, is surprisingly buoyant in tone. In 1971, teenage friends Dai and Luo, both children of class enemies, are expelled from the city to the hills. Their re-education involves carrying buckets of excrement up precipitous slopes and digging for coal in hand-hewn mines. Their imprisonment is made bearable by two discoveries: the local tailor's beautiful daughter, and a stash of forbidden 19th- century western literature. It takes only a few paragraphs of Balzac to transform a world of fog and rain into glorious Technicolor. The teenagers experience their first taste of love and passion, but as Mao knew, knowledge is a dangerous thing. Luo's determination to educate his little seamstress by reading to her unwittingly gives her the keys to her own freedom. Infused with the magic and spark of myth and fable, Sijie reminds us how precious intellectual liberty is.
- Lisa Darnell, The Guardian, July 2001
Dai Sijie's debut novella is an unexpected miracle -a delicate, and often hilarious, tale set amid the ham-fisted brutalities of the Cultural Revolution.
- Mark Rozzo, Los Angeles Times, December 2001
Sijie writes beautifully, and with an acute eye for detail, about the small things that keep them going.... There are some moving passages on the transforming potential of great literature. But Sijie is never sentimental or gushing; he writes just as well on physical hardship as he does on the life of the mind.
- David Mattin, The Observer, March 2002 [read the full text]
Love's Death
[translation of Liefdesdood by Oscar van den Boogaard]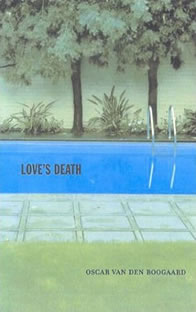 Stylistically, Love's Death is astounding. Boogaard deftly stretches out time through acute attention to every detail, mirroring the attempts of the characters to keep a hold of something in the present. The narrative is told almost entirely in the present tense and at times with such sparseness, such directness, that the sense of loss permeating the text is truly experienced by the reader.
- Jason D. Fichtel, Review of Contemporary Fiction , Fall 2001
The Two Hearts of Kwasi Boachi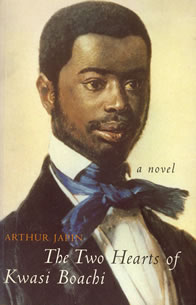 The Dutch title of Arthur Japin's best-selling novel of 1997 is De zwarte met het witte hart (The black with the white heart). This was the real-life Prince Kwasi's nickname... But the English title shows up the tormenting ambivalence that informs Kwasi's mind ... and which permeates the entire novel. Kwasi becomes an enlightened "Hollander", at home in the court of a Weimar still in the shadow of Goethe, but he retains a sense of the atavistic unavailable to any of the young Europeans with whom he associates...
The Two Hearts of Kwasi Boachi ... brilliantly rendered in Ina Rilke's sensitive translation ... works on us as novel, though it makes use of certain documentary devices, letters, journals, etc. There is no conflict here; the diary Kwame sends Kwasi in the days before his suicide is among the book's finest achievements. The whole is as seamless in its artistry as it is moving in its emotional investigations.
- Paul Binding, Times Literary Supplement , August 2000
Arthur Japin's rich and risky first novel, is a telling fragment from the saga of displacement that Europe's empires imposed on other peoples' bodies and souls... A less exact and intelligent writer might have made a sermon out of these facts and traded on our smug assumption that somehow our racism is cleaner than that of our grandfathers... Sometimes, for all his prodigious energy, Japin does falter. He can be a bit too precise for his own devices, as when he indulges himself with a framing structure that calls for a big, fat revelation at the end -- but on the last pages delivers only a pedantic proof of the racism that has already been pinned down so exactly, detail by detail... But these are petty objections to a deeply humane book about a spectacularly exotic subject. It has a spaciousness and stamina, and an unforced sense of history, that nowadays are almost as unusual as Kwasi Boachi himself.
- Michael Pye, The New York Times Book Review, December 2000
Abdullah's Feet
[translation of De voeten van Abdullah by Hafid Bouazza]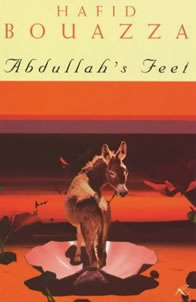 These unusual stories tell of a young man remembering a particular stage in his youth ... in his native Moroccan village. With surreal elements ... Hafid Bouazza creates a world in which people are preposterous and unimportant, while the world of the senses is vivid and exciting. These stories are not for the fainthearted – donkeys, big sisters and aubergines are a few of the means by which the imaginative youths and women of this village achieve sexual gratification – and yet the beauty of Bouazza's prose provides a bewitching foil to the activities described.
- Emma Rea, Literary Review, May 2000
This slim collection of interconnected stories, intricately wrought, suffused with bawdy humour, is a delight... Here, before the eyes of a fanciful young boy, are buxom females with posteriors welcoming as 'ostrich-down cushions for the spasmodic euphoria of manly release'; lascivious boys sharing intimacies with goats; lusty women satisfying their passions with aubergines and cucumbers. Amid these caricatures, the feet of Abdullah (freshly severed, yet still animated) guide the reader from one highly entertaining scenario to another.
- Claudia Pugh-Thomas, The Guardian , February 2000
Roads to Santiago
[translation of De omweg naar Santiago by Cees Nooteboom]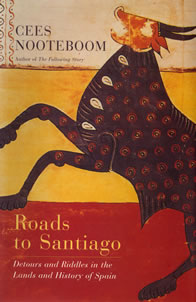 Nooteboom's book is more about Spain and its detours than about Spaniards, who appear only as waiters, museum guides, and other background figures. It contains illuminating pages on Visigothic civilization in Spain, on the Reconquista, on Philip II, but little on contemporary history, and in particular on the economic forces that have shaped that history.... in general Ina Rilke rises well to the challenge of Nooteboom's often sumptuous prose.
- J.M.Coetzee, The New York Review of Books , July 1997
The English translation by Ina Rilke gives the book a moody, intimate tone, the voice quiet, almost whispering to you. Nooteboom ranks with Gerald Brenan, Ian Gibson and Robert Hughes as outsiders who have written great books about Spain in this century.
- Colm Tóibín, The Washington Post, March 1997
Roads to Santiago ... resembles a classic pilgrim's tale written for purposes of spiritual edification, a kind of Michelin for the soul.
- Richard L. Kagan, The New York Times Book Review, April 1997 [read the full text]
The Virtuoso
by Margriet de Moor
"There's history, and then there's the future, too. In between the two is the fascinating moment when the world changes." The Dutch writer Margriet de Moor locates one such moment in mid-18th-century Naples, symbolized by the love affair between a castrato and a young noblewoman that is the subject of her elegant novel The Virtuoso, which has been beautifully translated by Ina Rilke.
- Julie Gray, New York Times Book Review, March 2000 [read the full text]
The rapturous verve in de Moor's style, ably rendered in Ina Rilke's translation from the original Dutch, is fuelled by a swirl of period details which, for once in a novel of this kind, are neither mere set-dressing nor too patently the results of background research. I am not sure what Greeks and Syrians were doing on via Appia in 1747, but everything else - the sandy-eyebrowed English milords on the Grand Tour, the new King of Naples out with his gun, witchcraft and beggary in the shadow of Vesuvius and the huddled miscreants seeking sanctuary in the Donnaregina - are brilliantly placed to remind us of a humdrum actuality with which Carlotta's obsession allows her only marginally to connect.
- Jonathan Keates, Times Literary Supplement, August 1996
The Following Story
[translation of Het volgende verhaal by Cees Nooteboom]
Winner of the Aristeion Prize in 1993 (awarded for significant contributions to contemporary literature)
'The water of the ocean looked black; it reeled, tossed, sailed away into itself, furling and unfurling, glistening sheets of liquid metal collapsing soundlessly, merging, each wave ploughing a furrow for the next to fold into, the inexorable, perpetual change into perpetually the same'. Such a sentence – evoking in its very syntax what it describes – testifies to the high quality of Ina Rilke's translation.
- Michael Dirda, The Washington Post, October 1994
Cees Nooteboom specializes in very short, enigmatic, metaphysical novels. This latest one is so beguiling to read that it convinces one, straight, off, that at any rate the translator, Ina Rilke, must have got everything right.
- Gabriele Annan, The New York Review of Books, December 1994
If there is a literary key to this text, superbly translated by Ina Rilke, it probably is Ovid's Metamorphoses.
- Eileen Battersby, Irish Times, January 1994